Jennifer's Place Archive

back



Take a Break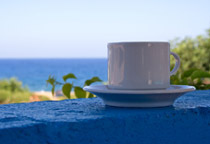 I have a suggestion for you, something I think will do you a world of good. It won't be easy, and for some it may sound impossible . . . but consider at least giving it a try. Here is my idea: Step away from the computer, and take a break. For a week!

While waiting for our first referral, I spent untold hours on the computer. Actually, for many of us it starts before the wait, doesn't it . . . because first we research adoption, and then countries, and then agencies, and then we paperchase, join Yahoo groups, perhaps start our own blog or website and follow countless others . . . it goes on and on. And once we are LID and the actual wait begins, the computer becomes a lifeline to the incredibly supportive, uplifting and informative adoption community. No one believes in its importance more that me!

But friends, the time comes when we all need a break!! Especially if you are feeling especially down or stressed right now. The sheer volume of information, rumors and chit-chat is overwhelming! Send a message to your yahoo groups, post a statement on your blog, and tape a note on your computer screen: You are taking a little vacation from the computer! If something earth-shattering happens, your agency will contact you!

The next step is to plan your little vacation, because some of you now have a lot of extra time on your hands!! How about scheduling a manicure or pedicure? Or dinner out with your husband or a dear friend. Stop by the video store and rent a few fun movies, go to your library or bookstore for a great book, relax in a coffee shop, take a long walk, spend time with the Lord through a favorite devotional, or simply do nothing. In other words, take a break from reading about, focusing on, sharing about, or worrying about your adoption. It may just be the best thing for you.

Don't worry . . . we'll all be here when you get back! Bon Voyage!!