Jennifer's Place Archive

back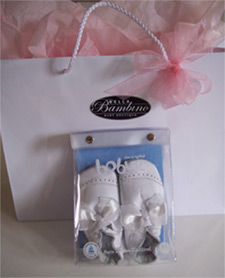 Second Great Giveaway

Hello myadoptionwebsite families and friends!!!

Welcome to our second Great Giveaway . . . . still no cars, but several darling items I think you'll love!

First, though, a few notes. Please read these first:

We will take entries from now until Friday at midnight. Winners for 2 of the prizes will be drawn and announced on Saturday. The Halloween prize will be drawn earlier, on Thursday at 3:00. If the winner is someone home from China with their child, I'll mail the prize by 5:00 that day.

Please make a careful note of the sizes. I'm sorry that the prizes are limited to people with small children; future giveaways will be more ideal for a variety of ages.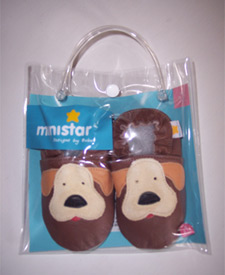 To enter, please do the following: email us myadoptionwebsite@yahoo.com This is the email account set up for the giveaways. Write "Giveaway" in the subject line. Please give us your name and where you are in the adoption process. If you are home from China and comfortable doing so, please include your address - just in case you are the winner of the Halloween prize! I want to send it to you ASAP!

Also, if you have requested to adopt a boy, or are home with a boy, make a note of that too!

OK - on to the fun part - the PRIZES!!

One Pair of Leather Crib Shoes We will send one lucky family a pair of soft, leather crib shoes! I found this darling pair of white leather Bobux at a little boutique just north of Pittsburgh . . . they had discounted their Bobux inventory and I was lucky to find this special pair! The white bows make them extra sweet!

If the winner is the proud parent (waiting or home) of a little boy, you will be sent a pair of the Bobux brand, Ministar, sold at Target . . . this style features cute little dogs.

Both are size 6 - 12 months, however, from our experience they do run a little big.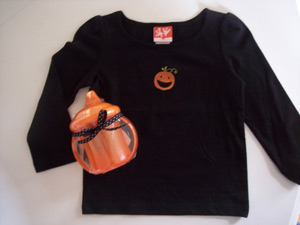 Pumpkin Shirt and bow or Goodnight Moon, and a Sippy Cup Next is a cute little pumpkin shirt, size 18 months. This would be fine for a smaller girl as well . . . you may just have to roll the sleeves up! The shirt will come to you, along with a small black bow from Sara Beth Bows, and an orange Nuby brand sippy cup. If the winner is a family of a boy, I'll send you a new copy of everybody's favorite bed-time book, Goodnight Moon, and the sippy cup!

Brown Eyed Girl T-Shirt Yes, I found one more!! So I ordered a matching brown bow and look forward to sending this darling set to one more lucky winner! Please note - the t-shirt is size 12 months

Good luck to everyone! Thank you so much for entering!