Jennifer's Place Archive

back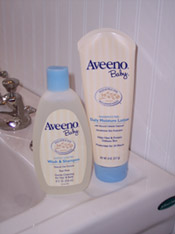 Wanting to get it right . . . a message for all you perfectionists!

I can remember it like yesterday. Standing in Target in the baby section. Overjoyed to be there, of course, but literally breaking into a sweat as I tried to make decisions. Baby soap, baby lotion, diapers, bottles, formula . . . the aisles seemed to go on forever, and the choices endless! Registering for our showers was difficult, planning the nursery took untold hours, but making these last purchases for our trip to China was impossible! Why? I wanted to make perfect decisions. Diapers that would fit and not leak. A bottle she'd drink from every time, lotion that wouldn't cause a rash, and clothes that would fit. But how could I know for sure? She was there, and I was here. Feeling like a mother, but with my daughter a world away really caused me a lot of anxiety!

So what advice do I have, as I reflect back on those days of preparing? First, I'm so grateful for them. Those weeks before we traveled, those days of planning and deciding and shopping and packing . . . what a privilege! Like so many of you, I'd longed to be a mommy. And so even before we met, I worked at being the best mommy I could be to Adrienne, even if it meant sweating it out over diapers and bottles in Target!

Second, as I reflect back, I can say "Relax!" If the diapers leak, you'll buy another brand. If one lotion irritates her skin, try another. Clothes too big? Roll em up and know that they'll fit soon . . . sooner than you think! Don't let perfection be the goal; rather, work toward a balance of feeling prepared and more importantly, flexible.

That being said, if you really want to feel prepared, take more than one brand of certain items. It is often recommended to pack two different kinds of bottles/nipples, and the same could be said for travel size bottles of soap and lotion and other similar items I suppose that is why I'm such an over-packer . . . . can't decide? Pack both!

And last, if it helps you at all, here are a few of my favorites:

Almay Baby soap and lotion. The soap has a very delicate scent, and the lotion is fragrance free. They also make baby soap and lotion for very sensitive, dry skin, including eczema.

Huggies diapers. We took size 2 to China with us, and they were perfect for our 12 month old baby.

Avent bottles. We bought both the regular and disposable-liners type. Actually, the first bottle we used was one purchased in Beijing.

In China we were given a few packs of Adrienne's formula, then were taken to a store where we purchased more. Knowing that it was milk-based and that she showed no signs of lactose intolerance, we then slowly switched to regular Enfamil once home.